Saltwater Corals and Reef Aquariums
Aquamarine Imports offers all things related to saltwater aquarium and reef aquarium ownership. The Aquamarine Imports store sells corals and saltwater aquarium fish, along with aquariums, pumps, and saltwater aquarium accessories – everything you need for a saltwater aquarium.
At Aquamarine Imports, our mission is to supply you with healthy, beautiful, unique corals. We pride ourselves on our commitment in taking high quality pictures of our corals, that show their true colors. We have many years of experience in reefing, and part of what we do here is share that experience. We help our customers design smart systems, and we work with our customers to create long term, successful reef aquariums.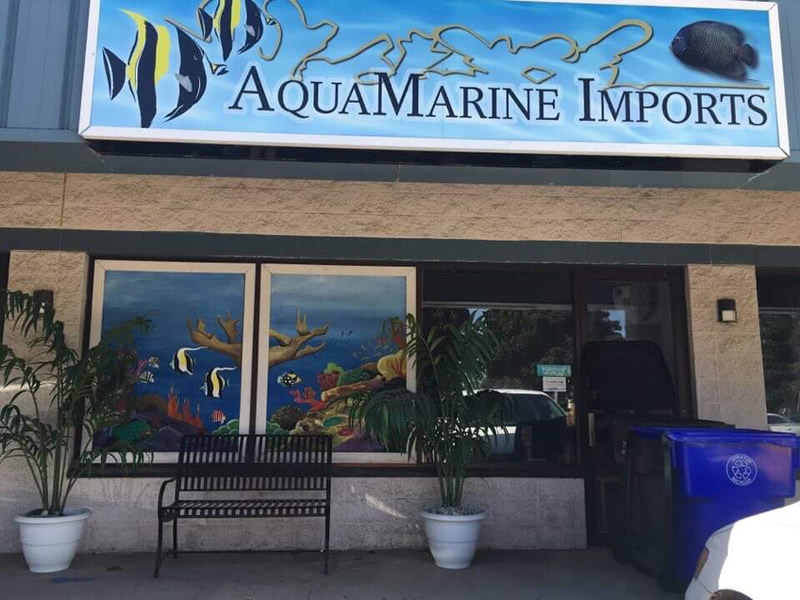 Located in Appleton, Wisconsin
AquaMarine Imports, located in Appleton, Wisconsin offers all things related to a saltwater aquarium. We sell live saltwater fish and corals, along with tanks, pumps and all the saltwater aquarium accessories you will need.
Pepe, the owner, has a lifetime of experience with the ocean and a background in marine biology. In 2008, he opened AquaMarine Imports to share his knowledge and love for saltwater fish and corals. He will answer your questions and provide ideas and solutions to saltwater aquarium issues.
Whether you are a saltwater aquarium novice or an 'expert', you will find the supplies, animals and information at AquaMarine Imports top quality. Stop in today!
Local to Appleton, Wisconsin? Use our online store and pick up your unique corals at our store to save shipping costs.
Summer Hours
Monday- Sunday: 1pm – 6pm
Very knowledgeable and overall nice guy. Good selection of fish and the coral selection is second to none (at least locally) check this place out!
– LeRoy Tiger Johnson
Pepe was extremely helpful in selecting fish for our aquarium. We'll be back, thank you!
– Sherry Devroy Drown
The owner is knowledgeable. Large variety of corals that are healthy and colorful. Great selection of fish too.
– Vonnie Zaag